TABLETOP EXERCISES & SIMULATED
EXPERIENCES FOR OPERATIONS
TURN YOUR OPERATIONS TEAM INTO A DECISION-MAKING POWERHOUSE: DRIVE EFFICIENCY, REDUCE RISKS, AND BOOST PROFITABILITY.  
In the world of business operations, every decision matters. One wrong move can cost you time, money, and reputation.
We provide tools and frameworks to help your team to have more efficiency and autonomy in daily decisions.
WHAT IF YOU COULD INCREASE YOUR OPERATION'S EFFICIENCY AND PROFIT WHILE HAVING TO STRESS LESS ABOUT IT?
Through our tabletop exercises and custom solutions, we've helped hundreds of leaders across different industries to…
Cut interruptions and stress
by enabling your team to make informed decisions.
Elevate operational efficiency
and profit margins through enhanced decision-making skills
Cultivate a high performance team
that regularly exceeds business objectives.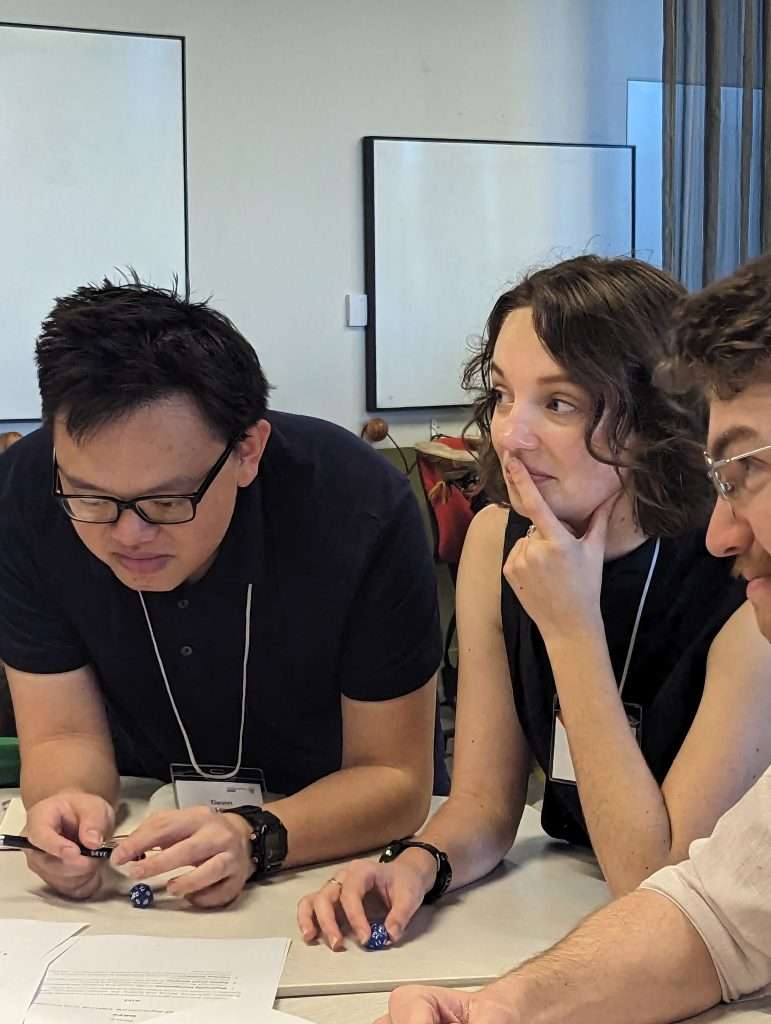 "Dan and the team at Long Game Project were willing to do a really quick turn-around for us – designing an entire 90-minute game within a week! – as they believed in the value of the project and were willing to be proactive about getting things done, even when they couldn't follow their normal process. 
Overall, I'd recommend working with LGP if you're looking for an engaging and bespoke tabletop exercise that's tailored to your needs, and want to work with a customer- and impact-oriented team." 
Daisy, Operations for Long-term AI Strategy Retreat (LAISR)
WONDERING IF OUR APPROACH IS COMPATIBLE WITH
YOUR SPECIFIC OPERATIONAL CONTEXT?
BOOK A FREE ASSESSMENT WITH OUR TEAM.
No problem. We prepared a starter kit which you can use for free.
Your Starter Kit Includes A Comprehensive Guide to Tabletop Exercises and a Curated List of 100 Real-World Scenarios